Craft baker Geary's has launched a new brand and website, to further enhance its craft credentials.
Gearys bakery has been baking bread since 1906, and current chairman Jason Geary is the 4th generation family baker.
Since 1906 the Bakery has undergone a number of changes, from the products it bakes, to core manufacturing locations. But it still holds onto the values instilled in Jason from many years working with his father and grandfather.
As Geary's carves out a niche as the first choice for affordable high-quality artisan bread, delivered at scale, it's time to refresh, modernise and simplify the current logo and website to reflect this.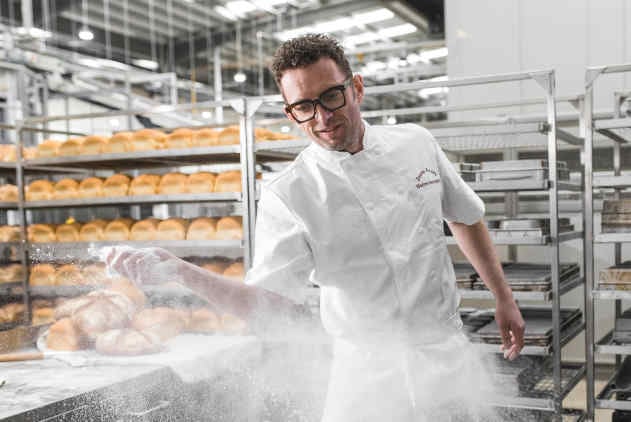 Jason Geary
4th generation family baker
Geary's has been working with Hurricane Design on a number of projects over the past couple of years and therefore felt that they were best placed to work with Jason and the team on the rebranding. Being very well versed with the culture and ethos of the business has helped deliver a new brand that's fit for a 21st century craft baker.
"We're delighted to partner with Geary's on their new brand and website, which showcases the quality ingredients and time taken to bake fabulous bread. We're thrilled to have been involved and help evolve their brand into what it is today, perfectly fitting for one of the UK's top craft bakers."
Meg Billcliff, Managing Director at Hurricane Design
The new logo design reflects the heritage and craftmanship of the business in a very simple clean lined format. This will feature on our lorries as well as other social media and communication platforms.
We've continued with this design ethos when developing the new website – which features strong, evocative visuals that show our passion and craftsmanship, baking fabulous, affordable, artisan quality bread.