The Real Bread Campaign was co-founded by Sustain and Andrew Whitely, officially launching in November 2008.
https://www.sustainweb.org/realbread
The real Bread Campaign defines real Bread as…"simply being made without the use of any 'so-called' processing aids or any other additives"
In 2015 the Real Bread Campaign coined the term 'sourfaux' for a product marketed using the word sourdough but made by a different process.
In October 2018 Which? reported that 15 out of 19 Supermarket loaves it looked at were what the Real Bread Campaign calls 'sourfaux'.
https://www.which.co.uk/news/2018/09/why-do-prices-of-sourdough-loaves-vary-so-much/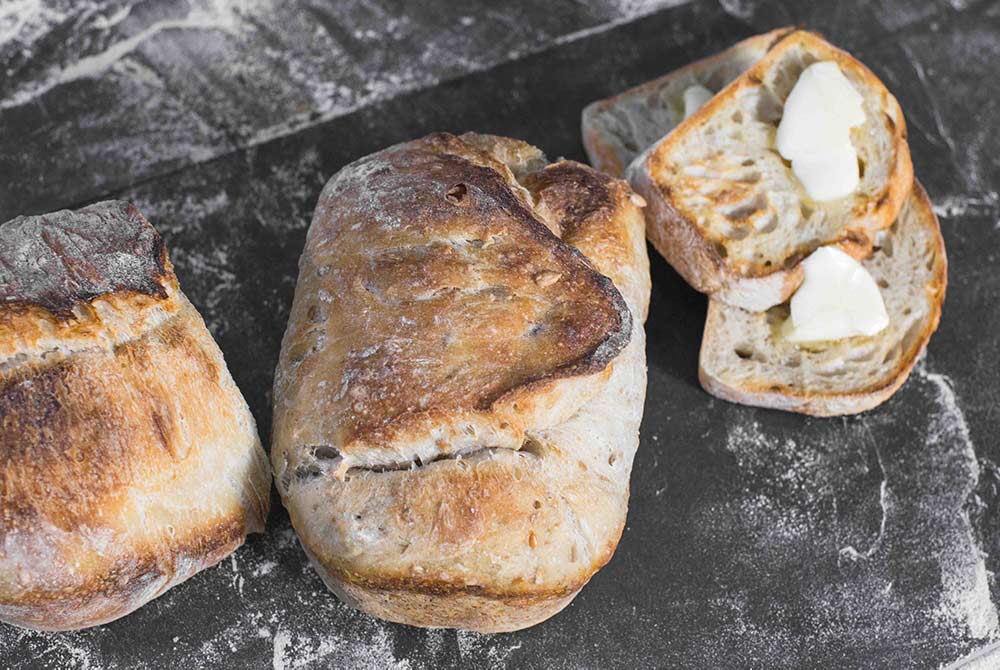 Geary's Ciabattin®
Here at Geary's we are passionate about making bread in the traditional artisan way. Being a 4th generation baker, Jason Geary is a strong advocate of the values and ethos of the Real Bread campaign. So we're proud to announce that Geary's are now a real Bread Campaign Supporter and have been granted the use of the real Bread Campaign logo on the key sourdough products we produce – marking a real coup for the bakery.
Geary's is proud of its heritage and continues to make sourdough loaves using the traditional methods it has used for over four generations of bakers.
Look out for more innovation coming soon that will be real sourdough, and keep an eye on the Real Bread Campaign logo which will feature heavily on Geary's packaging.